Mabon also known as Winter Finding in Asatru/Heathenry is upon us today. It's the second Harvest and if you were a farmer a time to access how well the crop was this year and celebrate if it was good. It's also a day of balance as today marks when our days have shortened to where the length of daylight and night are equal.
For those seeking more detailed information plenty of people have written about it so I don't want to repeat it. Here are some great sources:
It's a day of subtle change as I see it. It isn't like Yule where things come anew completely but I'm still hoping for a bit of change here in our household. To celebrate we'll be having a mini feast here, some roasted chicken with stuffing, veggies, fresh bread and maybe a pumpkin pie.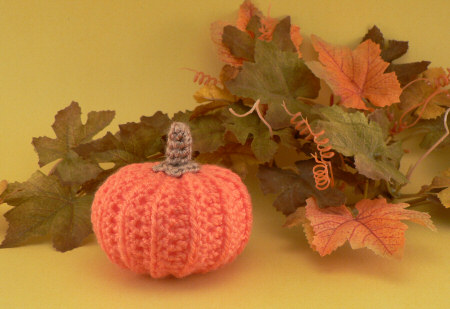 For all the crafters out there I want to share a great little pattern for a crochet pumpkin from a great designer, Planet June.
I hope you all have a wonderful day, and share what your plans are for the day!
-Velody
Technorati Tags:
Winter
,
Mabon
,
Asatru
,
Heathenry
,
Harvest
,
farmer
,
Paganwicca
,
bread
,
Velody
,
pumpkin