Samhain Blessings to everyone!
I hope you're having a great start to your day. Our day here is starting out very rainy but the weather predictions say it'll be clear by the afternoon. I hope so because Lil 'R is excited to go trick or treating tonight. I swear I'm going to get some good photos. I say this every year though and rarely do the kids cooperate with the picture taking. Here they were last year though.
So the past week has been interesting.
The only new item in the
Etsy shop
is a video game related item that Hubby asked me to make. It's a
Gears of War patch
that is available with customization.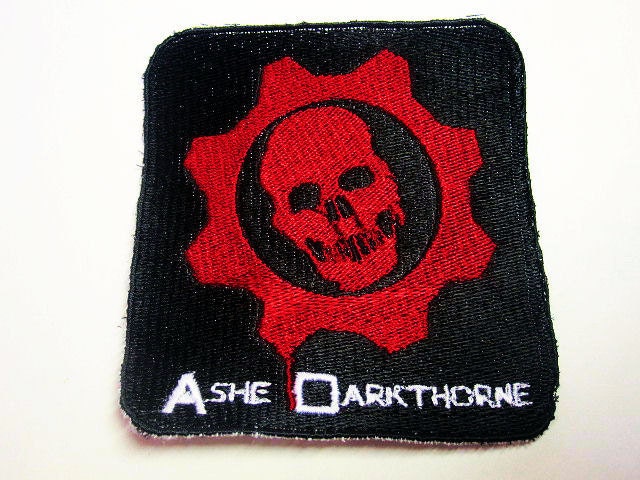 ---
On Saturday I made Wee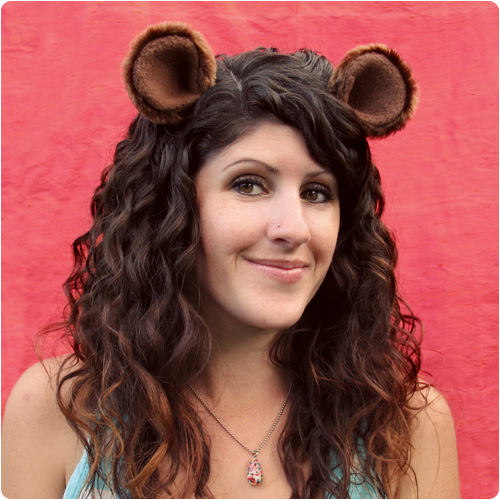 Rose a cute
kitty costume
for a Halloween Party at my brother's that day. She'll also be wearing it tonight. I used this
Tutorial from Gleeful Things
for the cat ears. That they are on clips made it so that once I put her hair up in pig tails for stability, and cuteness she left them alone all evening. Her tail is just a tube of black felt (same fabric I used for the ears) that is safety pinned to the back of her skirt. Because she didn't have a black shirt I had to quickly make the one she is wearing. Again nothing tough. I took a shirt I know fits well, a tank top to make it even easier. Used that to draw out the front and back pieces, sewed them together and hemmed. It took less than an hour to do all three pieces. The fabric for the shirt is actually from a black jersey knit sheet I got at a thrift store, so the project was pretty darn cheap.
---
Last night we finally got our
pumpkins carved
. This is the first time in years that I have done it and a complete first for Hubby. I didn't even know that until we were a bit into the project. We did one as Jack from Nightmare Before Christmas and the other is Thomas the Tank Engine. Lil' R' obsession.
---
Today Lil' R and I just made some
Halloween cookies
. I cheated and used a bag cookie mix but added some orange food coloring and used some themed cookie cutters for a quick simple treat.
---
On Friday I wrote the toughest and most serious post I've ever put up on the blog,
Making Faith Choices for Our Children.
I received a variety of opinions about it and I want to say thank you to everyone who commented. There is no one right way for anyone to Parent, it's something very personal and I in no way was trying to imply that what I do is what everyone else should do. Not everyone follows the same path that I do either. I thought I made that point clear but seems I didn't so I apologize for that.
Linda
&
Stacy
, I've gotten to know both of you quite well through the past month or so and I'm very happy for it.
Moma Fauna
, thank you for sharing your own personal experience and welcome to the blog!
---
I hope everyone that is either going to a party or out trick or treating has a
safe and fun holiday.
Let us know your plans is it just going to be a kids night? An adult night? Are you doing a ritual or maybe setting an extra place at the table for those who have passed?
I promise to have more photos of our evening to share.
-Velody
Technorati Tags:
costumes
,
cookies
,
samhain
,
halloween
,
links
,
tutorials
,
animal ears
,
pumpkins
,
carving pumpkins
,
gears of war
,
etsy
,
patch
,
quick costume
,
cat