2012 Blog Projects
I was debating if I wanted to join in with the
Pagan Blog Project
being hosted by
On Witch's Way
. The reason I debated was can I keep up with the regular blog posts. Also, it means I need to move my weekly tutorial post. Those are still going to happy but I think I'll be posting them on Sundays. I finally decided this would be a great way work on my own scholarship, personal study and share something a bit more personal her on the blog. I'm going to try to keep all of the
Pagan Blog Project
topics related to
Heathenry
.
I will continue to participate in
Follow My Blog Friday
. I actually think these two pagan networking groups go perfectly with each other.
I did debate 3 different Pagan Reading Challenges that are going on this year. I am a prolific reader but I thought that would be a bit too much on my plate. If you're interested though be sure to check them out.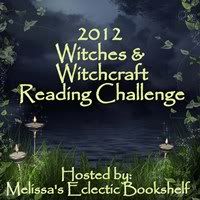 ---

The Pagan Blog Project: A is for Ancestors
Ancestor reverence is a huge deal in Asatur/Heathenry. For some
adherents it's of higher importance then the Gods and Goddesses.
It's important to know where we came from and remember those who have gone before us. It is because of our ancestors that we exist, and for that we revere them. Female ancestors are called
disir
and male ancestors are called
alfar
.
On first hearing this it sounds like this only applies to people of your direct bloodline but it doesn't. You can became part of a family by adoption and then the ancestors of that family are also yours. Anyone who has
significantly touched your life who you wish to remember can also be counted in.
We also remember our ancestors as a whole or people we know from far back. Well beyond the time that we know names anymore. Typically Heathens keep to the ancestors of their own ethnic/faith background but I think that is changing.
So you can remember anyone no matter their relationship to you. One way this comes about is in the remembering of specific heroes of the past. There are multiple days throughout the year set aside for such people. Example include Leif Ericson and Erik the Red. There are many more heroes remembered and many have personal heroes they include in their annual worship. These are called "Days of Remembrance."
Another factor to this is that the luck (or Wyrd) of a person passes from their to their descendants, specifically if a child is named after them. Wyrd is a very complicated and everyone will have to wait until W for more on that.
How it's done
You can have an altar specifically set aside in their home for their ancestors. It
may contain candles, photos, or anything that reminds and represents. You can raise a cup of drink to their memory, and hold to them on specific days of the year. What I think is most important though is to tell stories to others and most importantly to the younger generation.
I don't know my about a lot of my family. I don't have many stories outside of my own personal experiences about even my grandparents. Upon naming my daughter after my Grandmother who passed when I was 6, I finally have heard a few things. I really wish I knew more and from others perspectives. It's something I know I can at least remedy with my kids when I tell them stories of my growing up, how their Grandparents were and to help them remember.
---

Follow My Blog Friday Question of the Week
FF#2 Question: If you could have magickal ability like any witch from a movie or tv show, who would it be and why?
This is a bit tough because Witches in popular media tend to have a multitude of abilities. They aren't like superheroes who can only fly or be invisible. A witch often with the use of spells can do all sorts of things. If I had to pick a specific ability though it'd be the ability to animate inanimate objects to do tasks. If I could make my vacuum work on it's own or my scissors cut all my tedious patterns, etc. Wow would it save me a lot of time in the day.
---
Wow this turned into one long blog entry. If you stuck through it all then I'm impressed and happy. Be sure to come back by on
Sunday
for the tutorial. Here is a sneak peak and a hint.
It involves scrap booking materials used in a bit of a different way and educational for the kiddos.
If you write a blog come on and join in the blog parties. If you do leave a link in the comments and I'll make sure I stop by.
-Velody