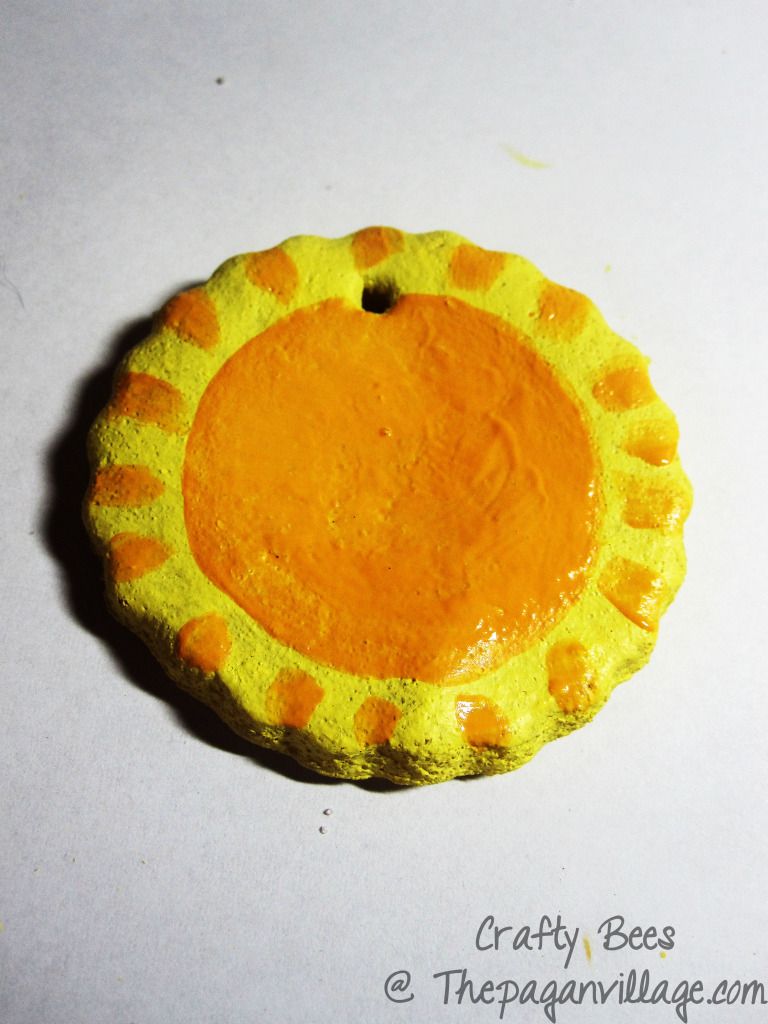 Today if you jump over to Crafty Bees at The Pagan Village you will find I am talking about Solar Deities and making Salt Dough Sun Ornaments with the kids.
Come over and check it out!
It's sunny and hot here in Florida so about all we are thinking about is the sun or ways to get cool!
Hope everyone has a great week!