This past week was all about family and behind the scenes items. I didn't create any new items that are ready yet for sharing. I do have a few new things brewing though.
If you haven't checked out the
Back to School for Witches too Blog Party
I'm co-hosting make sure you do. It's on September 15th, still plenty of time to think up a topic.
Adventures in Baking my First Cake found on Pinterest
I'm sure a few of you have noticed I've finally begun to be extremely active on Pinterest. Yes I've had my account since early on but now there is an Android App which means I can browse it in the mornings over breakfast and the kids cartoon time.
I found this cake called a
Kit-Kat Cake
. Hubby's birthday was last Thursday and he adores Kit Kats. I made it my mission to bake him this cake.
Though mine wasn't as pristine as the original I'm really proud of it. I did learn I am forever making my own icing and never buying the store stuff again for a cake I am trying to decorate. Along that line I also learned how yummy peanut butter icing it.
Changing up How we Plan Meals
I've come to abhor meal time every day. Hubby doesn't cook but on rare occasion, he never really learned and is very uncomfortable in the kitchen. I hate the "what are we going to eat tonight" feeling.
In the past I've done meal planning which worked pretty good but it honestly takes quite a bit of time. I've fallen out of the habit since I began being at home. In a few weeks I'm going to start working at least part time again. I don't want to come home to this same battle every day.
I've decided we're going to try
Freezer Cooking
. The idea behind freezer cooking is once a week you prep a large amount of meals, split them up into your family size portions and freeze them. Then on the night you pull it out and finishing cooking or putting it together. This can easily be combined with sales to save money also. From Amazon I ordered this cook book,
Don't Panic – Dinner's in the Freezer
to help me get started.
Many of the recipes sound good and I've gotten the idea of many other recipes that will work. Mostly I wanted the book for tips on how to cook these large portions, tips for packaging etc. It even have bread and dessert recipes and the calculations to triple the recipe or even larger.
I'm hoping to try freezing one or two recipes after our next shopping trip. I'll let you all know if it's helpful or not.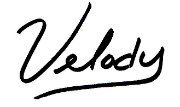 If you enjoyed this or think someone else would be interested please share the love and use the sharing links below this post.