I had a realization a few days ago, in creating Treegold & Beegold I have completely ignored what is a large part of me;
my love of Goth and Gothic things
. There are a lot of other pagans who are Goth also so
I've decided to not limit my designs to just Pagans and Heathens
. Truly I've been swimming in a pretty small pond, there are only so many Pagan Parents.
Another realization I had is I hadn't created any new embroidered children's items in a bit.
One of the things holding me back from creating new items was the amount of time it takes to create an original design. Though I've been doing graphic designing on an amateur level for years I only began embroidery a year ago. I've learned a lot in that one year but each design often takes some trial and error before I'm happy with it.
To help both my learning process and speed up the creation of new products I purchased a few ready made embroidery designs from
Urban Threads
. They have some great designs and I've already learned a few things by working with more complicated designs. Definitely check out their tutorial section. I didn't know you could embroidery lace until I did.
Pagan Gothic Baby Security Blankets New to the Shop
An added feature to both of these blankets?
They Crinkle!
Both of these are available both on
Etsy Shop
and in Our shop here in the site. I didn't just stop at Security Blankets though, I got such a great reception to these designs on the
Facebook Fan Page
that I made something else.
Embroidered Tarot and Rune Bags
Yes something specially for all the adults! I've been asked before to do this, parents who have loved my designs so I went through with it!
The bags are made from Black Flannel and feature a satin ribbon for the drawstring. For more pictures check out their listings in the
Etsy Shop
. They are of course up in the
Treegold & Beegold
shop too.
---
That's been my busy weekend, making things! If you liked the
Gothic Altered Altoid Tin
from Saturday's post just wait we have a few of those coming too.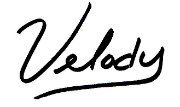 If you enjoyed this or think someone else would be interested please share the love and use the sharing links below this post.