As the mother of two small children quiet time is sacred. It isn't something that happens too frequently and when you does occur it is often interrupted.
I have always found quiet time to be much more than just that.
It's also a time for:
inner reflection
to recharge yourself
brainstorming creative ideas
communion with the divine or spirits
divination, scrying or other foretelling practices.
sleep
meditation
coming up with dinner
I think I took quiet time for granted for years. Now I savor everyone moment of it and lament when that time is lost. When I return to working shortly (cross fingers for my job interview this afternoon) I'll be waking up much earlier then the rest of the house. I've done this previously and I love it. It's complete quiet time for me to savor before the world awakens. Especially when that time is pre-dawn. I never used to be a morning hour but somewhere along the way I've come to love the pre-dawn when the world seems at it's quietest.
Is there a particular way you regularly enjoy Quiet time and if so what do you do?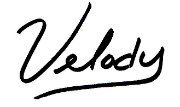 This post has been a part of the
Pagan Blog Project
. The letter of the week is P and you can find the rest of the entries for this week here.