Pattern weights are now my best friend, for those who sew and use patterns how easily that tissue paper blows around will drive you crazy. I know I was going bonkers.
I saw this simple plan on
Pinterest
or a Blog, I don't know. Unfortunately I've lost the original source.
All you need is some scraps of fabric, some washers and a hot glue gun.
I used 3/8th inch washers, glued 3 together making a stack and wrapped fabric around them all.
Voila! A set of pattern weights. Now I have something to help hold my patterns now while I mark them, or do a quick snip.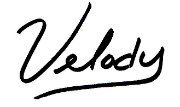 If you enjoyed this or think someone else would be interested please share the love and use the sharing links below this post. And as always we love our followers.