Normally I like to make the kids Halloween Costumes myself. With starting the new job though I'm finding myself in a bit of a time bind.
Thanks to
Wholesale Halloween Costumes
I was able to get Lil 'R a costume I knew he really wanted. A
Optimus Prime Costume
from the latest
Transformers Movie
.
For the price of the costume I would say this costume is a good deal. It comes with a body suit, the helm, chest piece and blaster arm. There is a lot of detail in both the paint and the printing on the body suit. Even for it being slightly too big on Lil 'R it still works out. He's a 3T/4T and the smallest size was an XS.
I was at first a bit disappointed by the thinness of the plastic for the helm, chest piece and blaster but after thinking of Lil 'R running around it in for awhile it isn't something you really want that is heavy.
What is most important is that he really loves it as you can see by the photo. He had a great time posing for the camera and I'm sure he'll have a great time wearing this on Halloween.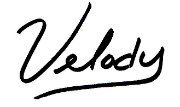 If you enjoyed this or think someone else would be interested please share the love and use the sharing links below this post.