I told you all tutorials would be back!
I made up this easy and very inexpensive Yule Log Candle Holder using an easy transfer technique that I think gives a nice rustic look.
Materials I needed
Empty clean glass jar
Small piece of White Cotton Fabric
Piece of Cardstock
Freezer Paper
Inkjet Printer
Downloadable Graphic
Yarn
Wired Ribbon
Craft Glue
Mod Podge
Spray Adhesive
Hot Glue Gun & Glue
---
Transferring the Image
I originally learned of
this process from Home Frosting
that will let you transfer an inkjet printed image to about anything porous.
Lightly spray the piece of cardstock with the spray adhesive and adhere to the freezer paper. Make sure the glossy side of the freezer paper is up. Trim the freezer paper to the exact size of the card stock and let it dry.
Place your reinforced freezer paper in your printer and print the image file onto it. Ensure it prints on the freezer paper side.
Place your print out face down onto the white cotton fabric and rub the image in carefully. Use a credit card or anything to make sure it transfers over.
---
Putting it all together on your Jar
Cut the white fabric to fit around your jar. For my jar that was 4" tall. Mod Podge your fabric onto the jar. I find a sponge brush to be the easiest brush to use for Mod Podge.
My fabric was thin enough that I didn't put a coat of Mod Podge on top. I wanted to keep a bit of the rough texture of the fabric very present.
Let it dry.
Use craft glue and wrap the yarn around the top and bottom of the jar to make a border around the white fabric. Go slow as you do it. This was probably the most tedious step for me because the yarn kept trying to slip upward as I was working around the curve of the jar on top.
In the end I finished it off with a bow. This bow is done from one 30 inch piece of 1 1/2 inch wired ribbon. It has an open weave to the ribbon that I just love.
In this earlier post I described how to make
holiday bows from ribbon.
Glue it on with hot glue to finish off the jar.
---
This project went together really fast which was great. I loved how the image didn't transfer crisp and clean but has an aged look to it. That's why I added yarn and ribbon that both had that rustic look to compliment it. I think the final project is great and I love how the fire seems to flicker when there is a candle burning inside.
---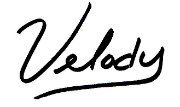 If you enjoyed this or think someone else would be interested please share the love and use the sharing links below this post.