I'm often hearing Pagan Parents talking about looking for resources to help teach their children. I've heard parents are looking for items that specifically teach about Paganism and their faith along with
Pagan inspired general education materials
.
Lil 'R is now going through "
Mommy and Daddy Pre-K
" as he was asked to leave the 2nd Pre-K after a month's time. The reason why is the Pre-K wasn't staffed to handle him, he needed 1 on 1 attention to stay focused which they weren't able to provide. What we are still trying to figure out is whether his focus issues stem from a biological difference like ADHD or if his behavior was avoidance based because he wasn't comprehending.
As a result I'm now developing curriculum for Lil 'R to work on at home to ensure he's prepared for Kindergarten. That is where the idea for making my own
Education Printables
came from and I'm happy to share my first one.
The Yule Tide Pre-K Pack features 25 pages of activities.
These activities help with skills of writing, color association, sequencing, counting, number recognition, simple math, patterns, cutting, and shape recognition.
Download your copy of the Yule Tide Pre-K
Over time I will be adding more packs of different themes and expansions that cover other skills including older ages. I'm looking into making a feedback form to place in the sidebar for specific requests.
Print multiple copies or laminate them so your children can do them over and over again. These packs are designed for personal use and distributed for free if you have any questions see our
Terms of Use
if you have any questions about usage.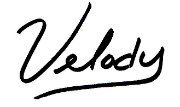 If you enjoyed this or think someone else would be interested please share the love and use the sharing links below this post.