The gift receiving holidays have just passed and we think it's really important that our children learn to appreciate and show that appreciation for their gifts.
I created this Thank You card that we can help the munchkins fill out and when they're bigger that they can fill out for themselves.
Download the Free Printable PDF Yule tide Thank You Card
Print the 2 page file double sided onto a piece of standard cardstock. Available also is a template to make your own envelope to place it in. I have the template available as a PDF or an SVG if you have an electronic cutter such as a
Silhouette Cameo
.
Download the Free Printable Envelope Template in PDF with Instructions
Download the Free Printable Envelope Template Outline Only in PDF
Download the Free Printable Envelope Template as an SVG
Print out the envelope onto another piece of paper or cardstock. You can then use it as a pattern to cut your envelope out of decorative or designer paper and ship it where ever you would like. Or just use plain card stock and decorate it with stickers, paint, glitter or anything else you can think of.
Enjoy and Please share if you find it useful!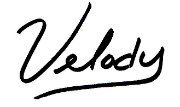 If you enjoyed this or think someone else would be interested please share the love and use the sharing links below this post.