Normally you all only see my successes because that's what I share. You don't see my million things I try to to and don't succeed at.
Overall this holiday season I've been doing pretty good. Especially since I've been getting my butt kicked by orders.
Not that I'm really complaining, but
I've had a lot more orders than I'm used to in a given month. Something like about 50% more than November's orders which is 8 times more than I was having in the Spring months. Yes that's a pretty sizeable increase. Though these are good numbers they still are anywhere near quit my job numbers unfortunately.
Besides beings swamped with orders I wanted to share what I have and haven't completed on my holiday to do list.
I finished the munchkins Countdown Calendar by barely in time.

They actually went 5 days with nothing to add to it.

I was late shipping out all our out of state gifts. I don't think they'll arrive where they need to until Wednesday. Epic Fail there.

I only got one handmade gift done for Wee Rose and never got Lil' R's completed.

I intended to send cookies or other sweets to everyone and yeah that didn't happen.

I intended to sew more side table covers for the living room (mini table toppers basically), none even started.

I

did sew a Christmas Alphabet book for the kids. It was one of those printed fabric books where you just stitch it together.

I did get some sweets made up including these yummy Sugar Coated Pecans.

We reorganized the entire office so I no longer have to pass in front of Hubby (while he's playing games or watching the TV to get to my desk / work area).

I got most our holiday cards out

but I didn't resend out cards where we had the address incorrect.

I last minute got a gift in the mail for the postal carrier, he does a lot have heavy hauling for us with all the orders I have out and supplies coming in.

We did start our Yule Traditions of lighting the Yule Log candle holder

but we haven't been remembering every day.
T-Minus one day and then I'll have time to breath. Tonight ahead I have a traditional dinner to make, a house to clean, more presents to wrap, and a large brunch to prep for.
While I and many others will be fairly online silent for the next day I hope everything is having a happy Holiday Season, Merry Yule!!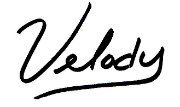 If you enjoyed this or think someone else would be interested please share the love and use the sharing links below this post.