Creating a Pre-K Curriculum for Lil 'R is definitely a learning process. I want to share what I am learning though so that it may help out other parents doing or wanting to do instruction at home.
What is Common Core
I'm not using a specific program that already exists. Honestly I haven't looked into them or seen if any have been made for Pre-K. The first thing I did though was to look up the
National Common Core Standards
for Pre-K and print them out. Each state technically has their own standards (but they're supposed to agree on a national level) This is my guide for what skills Lil 'R should have mastered before he enters Kindergarten.
The Common Core Site
Standards in my State of Florida
Examples in the Pre-K Common Core Include
Count to 20
Understand the relationship between numbers and quantities to 10, and count in order
Identify "first" and "last" related to order or position
Complete simple patterns
Demonstrate an understanding of addition and subtractions busing using objects.
Sort objects into categories
Correctly name shapes regardless of size.
Describe the relative position of objects such as top, bottom, up down, in front of, behind, under, next to.
Be able to recognize all Letters and distinguish between upper and lower case.
How Do We Find Fun Ways to Learn and Practice These Skills
Each week I pick a theme and plan many of our practices around it.
I search out
Pre-K packs and online printables that go with the theme
Books from the library, online or our own collection
Crafts and projects including cooking
Because I can't always find everything under a specific theme I have a plethora of generic materials to increase practice. These include activity books and downloads.
Sources of Materials
Dollar Tree (I have a series of Pre-K books by Playschool I got there that are great. I have a book on each the Alphabet, Numbers, Shapes and Colors.)
Other options for activities books can be found online for purchase or from Office Depot, Walmart, Jo-ann's, Staples and many more places.
Online Blogs and Sites I Use

My Pinterest Boards Full of a Variety of Online Sources

Of course don't forget items I create myself which can all be found on our Educational Packs Page.
I'm constantly adapting my organization. I recently added in a small 3 ring binder I keep in my purse at all times that has my blogging, household and Pre-K calendars in it.
Do you Homeschool or supplement your children's education at home? How do you keep everything Organized? Are you technified and everything is online or do you still prefer to keep things written down?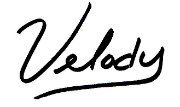 If you enjoyed this or think someone else would be interested please share the love and use the sharing links below this post.