I've Added to our Doctor Who Items
I've added on a stand along Police Box (or as we know it the Tardis) patch that can be added to bags, purses, clothing and a variety of other things. This fully embroidered design has been stitched onto white fleece that forms a small border around the edge.
For more information on the patch out their listings in the
Etsy Shop
.
---
Dragon and Unicorn Patches
All of us young and old have soft spots for Fantasy creatures. I love the Dragons and Unicorn embroidery I used on the Herbal Sleep Pillows but I wanted to find another purpose for them. I decided to make them into stand alone patches for whatever creative use you would like.
If you would prefer to different colors for any of my patches please contact me at
contact@treegoldandbeegold.com
. I'll be happy to put together a custom patch for you.
For more information check out its listings in the Etsy Shop.

Dragon Patch
---
Add Personalized Embroidery to Blankets, Toys, Bags and Purses!
Want to make a gift just a bit more special? Personalize it by adding any name 8 characters or less to one of our blankets, toys, bags or purses.
Just add
this listing
along with the item to your shopping cart and leave a note as to what you want the personalization to say.
---
I'm always working to add more variety and items to our shop. If there is something specifically you would like to see please leave a comment. Some of our best items are the result of feedback!
---
For Exclusive Coupons and Information about Sales Sign up for our Mailing List
---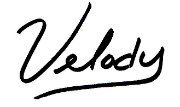 If you enjoyed this or think someone else would be interested please share the love and use the sharing links below this post.