Even though I live in a place that rarely sees weather below freezing I've been obsessed with images of Yule Logs and burning fires for sometime.
I really wanted to try my hand at making a Yule Log charm. Something I could make to put on a charm bracelet or a necklace. So I came up with the idea of using polymer clay and making it from 1 jelly roll cane for the log and a second fire cane to make the flames.
Am I the only one out there with a girly love for charm bracelets and necklaces?
I decided to try the layout for this tutorial a bit differently then ones of mine in the past. If you have any questions please leave a comment!
I found the tutorial for the fire cane from
Ollivine z Creations
.
I used Sculpey Bake and Bond to adhere the pieces together and Sculpey Glass Glaze to finish off the piece.
I plan to be making a charm for each of the 8 Sabbats and at the end of the year make a bracelet to attach them all to it. I hope you will follow me along while I make the rest and leave your input or feedback.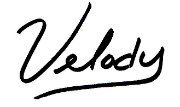 If you enjoyed this or think someone else would be interested please share the love and use the sharing links below this post.