Me Just a little bit after I was offered the position.
It was in September of 2011 that I was laid off of my full time job and since then I have been unemployed, a student, or under-employed working multiple part-time jobs. 2 weeks ago I was finally offered full time employment.
It isn't just a job I found either but I think I may have found the
perfect job
.
Though craftiness is often seen as a more Right brained creative thinking person skill set, my passion actually lies in math and science combined with design. I hold 2 degrees in Engineering and worked in the field for almost 5 years. After I was laid off of my Engineering job I start thinking seriously about going into teaching because being a professional engineer at times was very "soul-less". I went back to school and took the classes necessary to take my Non-Teaching Degrees and qualify for a Professional Teaching Certificate. I originally certified in Math grades 6-12 because I'm comfortable with math and if not for money I would have probably added on a few science certificates.
Well last September I got my certificate but I couldn't find a full-time work to about everyone's shock including my own. I spent the school year as a substitute teacher. I learned a lot, I made some great contacts and used all of that to land myself what could be my dream teaching position!
I've spent the past year beating myself up because I couldn't get a real teaching position wondering if I wasn't a good candidate. Anyone who has been unemployed for a significant amount of time I'm sure knows exactly where I'm coming from.
This picture is really of my classroom!
Our Public School district
(sorry I won't share the specifics because well this is a public internet post)
has a teacher job fair every year in early June right after cross school transfers occur etc. The school I have been substituting teaching at unfortunately did not have an open position for me. I went to the job fair with high hopes but not too much expectations of getting an offer on the spot. One thing though is I was definitely over prepared. I printed out 20 copies of my resume because 12 wasn't enough last year. It wasn't needed though, I was offered a Math position at a High School I highly desired to work at by 10 am. (Interviews started at 8 am and it was my 3rd).
It gets a bit weirder though as I will not be a high school math teacher this fall.
While being processed the Assistant Principle of the engineering Magnet program at the high school learned of my engineering background. When I returned 4 hours later being fully processed by HR to my new administrators I was then given an option. Either I could continue to be the Math teacher I was hired for OR I could instead teaching Introduction to Engineering and Drafting. I was told to take a few days to think about it.
My Mother gave me these gifts as a Congratulations!
I love the crocheted apple she did.
I thought about it and though I really really wanted to work with the Math Coach who I think could become a good friend in time in my heart I'm an Engineer.
I'll always be an engineer and to be able to continue to work in that capacity inspiring young students to pursue it is awesome!!
I'm not exactly sure what is in the future
Treegold and Beegold
.
I love this blog, I love the
Etsy Shop
and everything I'm a part of but I'm unsure about how much available time I will have.
I'm going to write up a blog post in the next week or so with my future plan. I have actually been working on stuff behind the scenes for those that follow the
Facebook Fan Page
, on
Twitter
or
Instagram
have seen some of it. I'm big on the random photos of works in progress now.
I hope all are doing well and wish me luck as I'm potty training Wee Rose starting today!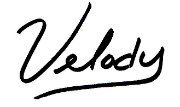 If you enjoyed this or think someone else would be interested please share the love and use the sharing links below this post.