Cuticle Scissors: Find these in the beauty section of any Big Box store, Drug Store or Grocery store. These scissors are fairly cheap (around $5) and are great for cutting thread super close, cutting out stitches or cutting around appliques. Only downfall is I have yet to figure out how to sharpen them so after a year I may need to buy a second pair.
Hemostats: These little clamps are great for turning small sewing projects like plushies, poking out corners with their smooth ends, inserting stuffing into far off corners of a small project and generally holding anything small together you need held together while working. Know someone who works in a medical office? Then just ask and you can probably get a pair for nothing or just look online like Amazon.com and find them for a few dollars.
Binder Clips: Oh how I love you. Use binder clips to hold a project together while working, use them as a form of cable management, or make them a part of your organization. Sometimes these can be found in the scrapbooking section of a craft store but those are the fancy ones. Just go by the office supplies and get a variety of sizes. *For cable management you can pop off one of the silver side pieces by squeezing it inwards insert the cable and put the piece back. Clip the binder to where the cable should stay and voila! Never have a cable slip off the desk again.
Cereal Boxes: These are my favorite material for making small patterns out of. The cardboard is just thick enough to hold it's shape well but thin enough for each storage. It holds up well over time and it's free, I just have to wait around for the next box to be eaten.
Dental Picks: Another repurposed medical tool. I use these mostly when I'm working with items from my Silhouette Cameo. It's great for picking out the undesired parts of a vinyl design but they work great with polymer clay projects too.
What tools do you love to use that aren't traditional craft tools? Does a specialty tool exist that you can purchase to do the same thing exist or has no one else caught on to your great idea yet?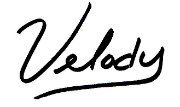 If you enjoyed this or think someone else would be interested please share the love and use the sharing links below this post.