2013 will be a good year!
I have high hopes for it and I will ensure that it is good. I need to take this year by the horns and ensure it is better than 2012.
I'm not one for traditional resolutions but I do believe in having goals, and I want to make goals for the
blog,
the
shop
and myself personally.
Blog Goals
Put out at least 6 Pre-K Packs in 2013
Post to the blog at a minimum of 2 times a week
Open up the Blog for Guest Posting
Host 2 Blog Hops
Participate in at least 4 other Blog Hops
Have at least 2 tutorials every month
Put out the newsletter monthly
Shop Goals
Have up at least 4 new items every month
Add jewelry for children and adults by the end of the year
Increase the lines available for Geek and Boy items
Finally get the idea for Reborn Totem Plushies off the drawing board and into the shop.
Add more hats and layette items for babies
Personal Goals
Eat better and slowly loose weight
Get a permanent teaching position
Get better organized so I have more quality time with the family
Find ways to rediscover me in both a personal and spiritual way.
I look forward to sitting at the end of 2013 and having met all of these goals Plus some more. I really have tried to stay realistic.
What type of goals have you set for yourself, your blog or your business? What is it you want to reach for this year?
Here's to making a great 2013!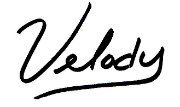 If you enjoyed this or think someone else would be interested please share the love and use the sharing links below this post.