I've made a decision to bring Crafty Bees back to
Treegold and Beegold
. In my struggle to ensure I am generating the best content for this blog it's tough when I felt I was dividing my attention elsewhere.
I was forgetting my primary focus!
Today I have a craft the kids and I made. We created tissue candles for Valentines Day. I thought about making them at first for Imbolc but I could only think of putting sheep on the candles and that just didn't seem right.
Supplies:

Toilet Paper Roll(s)
Tissue paper (red, orange, yellow)
Red Construction Paper Cut in Half Long Ways
Pink Construction Paper

Instructions:

Making the flames is simple, layer equal size pieces of red, orange and yellow tissue paper and fold all the corners inward so they tough in a not so perfect manner. Glue to the inside of the toilet paper tube.
Cut a piece of red construction paper in half length wise and then cut it again in half width wise. Wrap this piece of paper around the tube and glue in place.
Cut out an assortment of hearts from pink construction paper, the simplest method I know is by folding the paper in half and cutting half a heart shape out.
Glue the hearts on.
Continue to decorate in a variety of other ways.
Learning Opportunities
This craft allows for talking about colors and different shapes. When cutting out the hearts they can be sorted from smallest to largest. There are many opportunities to use counting skills also. (How many tubes, how many hearts, if add 3 hearts now how many?, etc.)
For older children can talk about the history of Valentines Day and it's origins. Here are some links to help.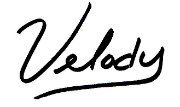 If you enjoyed this or think someone else would be interested please share the love and use the sharing links below this post.