I'm happy to say that
Treegold and Beegold
is the Spotlight Shop for the Great New Site
Nature Nurtured
. The site is aimed specifically at Pagan and Earth-Reverent Families. I had stumbled upon the site myself last month and had it marked on my to do list to contact Rachel the owner about submissions when she contacted me through Etsy! I was flattered and honored to be asked to do the spotlight. The interview was a great experience and I'm in awe of her writing. How well she took our basic Q&A session and made a wonderful narrative is beyond me. Make sure to check out
the article
she wrote but also the entire issue for
January
.
The even better thing though is she is sponsoring a giveaway of 2 items I created just for the giveaway. As of yet they are not available in the shop.
The contest is open until January 10th so make sure to hurry up get over there and enter.
It's a fleece lap blanket that is Earth themed. Super cozy of anti-pill fleece with 4 different embroidered images in each corner. Along with it is a our Nightmare Protection Pillow but I redid the colors in greens to match the blanket.
If you don't win the prize I will be offering them in the
Etsy Shop
after the giveaway is over.
Now that the holidays are over it's time to get back to normal. In the works is another Pre-K pack themed about the Hibernating Animals that start waking up around Imbolc. And I'm debating some other changes in our line up here.
Overall though 2012 was good to Treegold and Beegold. 2013 is starting out looking like an even better year for us!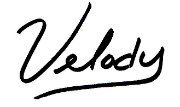 If you enjoyed this or think someone else would be interested please share the love and use the sharing links below this post.