A few weeks ago someone nabbed a few of
my photos
through a Google Image search and posted them to their Facebook Page without any reference to their source. I was thankfully alerted by
Anastasia of Inspired by Life
when she saw the photos and recognized them as my work. The photos came from one of my first posts I ever did here on
Treegold and Beegold
and unfortunately I hadn't watermarked the images (I've seen gone back and done so).
If you were following on my
Facebook Fan Page
then you know all the details of what happened but in the end the Offending Page took down my photos after I private messaged them a link to the
original blog post
and claimed ownership of those photos. Honestly I'd rather they had kept the photos up and just given me some credit! Hey it's publicity. I'm all for sharing just let people know where it came from. It bothered me that the owner of the page said the got the photos from a Google Image search and didn't realize they were mine.
Lesson to everyone. In a Google Image search under the thumbnail is a link that says Source always follow that back to find the original page the image was listed on. Just because it's on Google doesn't make it fair game. Lesson to creators, Watermark Everything!
In the comments before the photos were removed included many from people asking how they were made. The Page owner didn't have it correct so I thought I'd make a tutorial out of it.
Honestly it's really simple. If you're a scrap booker then you may have some of the supplies already on hand.
*Images can be gotten from a variety of sources. You can use magazines, pictures printed from online or as I have used, graphics designed specifically for use with a 1" punch. These images are printed on photo paper through a local photo developing location. I have an assortment of pagan themed images available in the Etsy Shop for purchase. I will also create custom images on request.
Once you have these made you can use them in a variety of ways. Put a hole through the top of the bottle cap to make a pendant like it did in these Fall Polymer Leaf Necklaces. Glue them to a hair bow like I have in my elemental hair bows. They can be used in scrap booking, glued to a bobby pin as a hair accessory or attached to a pin back to make a broach.
I'd love if anyone made these to share the photos. I've created a
Pinterest Board
to post anyone's shared items. So leave a comment, tag a Pin on
Pinterest
#TreegoldandBeegold
or message me and I'll add you as a contributor to the board. This is an experiment here but I'd love to see what everyone else is doing.
What is the first project that comes to mind to use this tutorial on?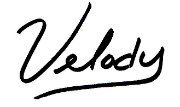 If you enjoyed this or think someone else would be interested please share the love and use the sharing links below this post.