A Goofy Tired Me
Today I've joined up with the very large
Grow Your Blog Party
so I want to go back an bit and not only introduce myself to the new visitors from the blog party but reintroduce m myself to my longtime followers.
Bienvenue!
I'm Velody and this is my site
Treegold and Beegold
. It's the hub of my online activity where you can find out about me and any links to follow me in other places
This is where I run my blog which focuses on crafts, parenting, and sharing information about my Etsy Shop. I write free
craft tutorials
, share
free printables
and I have just started creating free
Educational Materials
.
Quick Personal Introduction
There it is, me encapsulated as a list of labels. Of course everyone is so much more than their labels. How about it in short sentences now.
I'm a Geek married to a
Video Game Blogger
with 2 small children. Trained as an Environmental Engineer that is in the middle of a career change to become a Math or Science Teacher. While on the side
Blogging
and running a
Handmade Business
.
Why I Blog
The reasons I blog have changed through the years. It took 4 blogs before I found my niche. My first blogs were more personal and I initially had this struggle with sharing so intimately with an audience that had yet to become a community to me. I was sporadic in posting and often didn't' know what to write about.
I'm still have
trepidations
about sharing some personal information.
IT is the internet!
But I've found a groove with sharing my creations, interesting items online, tutorials, parenting and much more.
Over time I've begun to find a new community of bloggers too.
I hope those of you visiting will join via Google Friend Connect, Email Subscription, or through RSS. Leave me a comment to let me know and a link to your own blog. I'll make sure to stop by and follow back.
It's looking like there are a huge number to visit!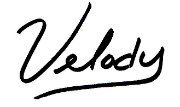 If you enjoyed this or think someone else would be interested please share the love and use the sharing links below this post.