Our newest
Pre-K Educational Pack
is now available for download. I've named it Winter's End as it celebrates the end of Winter when snow can still be found on the ground but new shoots are starting to peak through.
It has themes of animals coming out of hibernating (like the Groundhog) and the birth of new animals like Sheep. It also brings in imagery of Imbolc with both the birth of lambs but also milk and milk products.
All images are created by myself specifically for this Pre-K Pack.
It includes 25 Pages of Pre-K Skill Activities. Skills include:
counting
pre-writing
word tracing
size recognition
sequencing
pattern determination
simple math
which is different
cutting practice
Download Your PDF Copy of the Winter's End Pre-K Pack Here
I hope you all enjoy!
Be sure to Like our
Facebook Fan Page
too for future updates on other packs and follow
Treegold and Beegold
via RSS, Google Friend Connect or
Twitter
.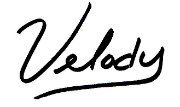 If you enjoyed this or think someone else would be interested please share the love and use the sharing links below this post.