One of my goals this year is to really work on growing the blog
and it's followers. The
Etsy Shop
is doing pretty well all on it's own and I've been giving it a lot of attention over the past 6 months or so. Now it's time to really put some focus here on the blog and give it some love.
This Saturday I learned of an upcoming blog hop called
Grow Your Blog
. It's being hosted by
Vicki of 2 Bags Full
.
There are a lot of people who have joined up for it, like I mean
A Lot.
Hopefully there will be some others similar to mine that resonate with what I write and they'll begin to follow me here.
I'm going to do a return to basics post on Saturday talking about my original motivations for writing my blog and a reintroduction of myself. It's been awhile since I've written anything like that so it's about time.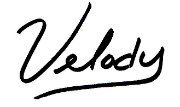 If you enjoyed this or think someone else would be interested please share the love and use the sharing links below this post.