This weeks Pinterest Line Up is inspired by a new acquisition I acquired during the great Winter Sales. Our household decided to upgrade our camera from a point and shoot to a DSLR. We've been wanting to do this for awhile and I saw a great deal on a few models old Cannon T3 (yes there is the new great T4i out but I thought this was a great camera that would serve our purposes, last us quite awhile and was at an awesome price).
One of the best things is my sales from the Treegold and Beegold Etsy Shop and other selling venues we so good pre Yule it pretty much paid for the camera.
For those interested I've created a board just for Photography and it involves more than just DSLR tips, it also has information on post processing photos in photo editors and general tips on how to take better pictures and better lighting.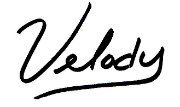 If you enjoyed this or think someone else would be interested please share the love and use the sharing links below this post.