Orders were a bit slower come this weekend so it gave me a much needed break. I worked on a custom patch order but I still have a lot more to do with it. They take a lot of work. I also took some time to just play some video games, including the new SimCity Beta that was available this weekend only.
Hubby actually asked me to write a review on it for his blog,
Geeky Goth Gamer Dad
which was posted yesterday. I also played a bit of my
SIMS Medieval
game Hubby got me for Yule. It is rare that I get time for video games often. I even went to sleep early on Friday and Saturday nights. Unfortunately it wasn't enough for me to feel completely prepared for returning to school today.
I foresee a very long week ahead!
Upcoming: the next Pre-K Pack titled Winter's End will be available on Wednesday.
I finished it last night. Right now it's very time consuming making all of the graphics but I believe I will eventually have a pretty good stock pile of images. Once I'm at that point it will hopefully be much quicker to create a wide variety of lesson plans. I think I made over 20 images for this pack, and most of them animals.
Now that this one is done I need to start thinking about the next one which should be for Eostra. I guess I'll be doing a lot of different colored eggs.
Any imagery you all want to be sure to see in a future Pre-K Pack?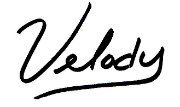 If you enjoyed this or think someone else would be interested please share the love and use the sharing links below this post.