Recently I've become quite the collector of fonts. I'm always searching out fonts to use in my graphics here on
Treegold and Beegold
, in the
Educational Printables
, and just for personal uses.
Today I'm going to share with you all my first collection of fonts I love. It consists of 10 Magical Fonts. The links are below the image and if you like this please Pin it to
Pinterest
or share it with your social networking groups.
Are any of you also Font Addicts? If so what is your favorite artistic font style? Do you love scripts or are you a sucker for handwritten styles? Let me know in the comments section.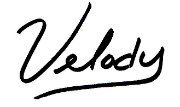 If you enjoyed this or think someone else would be interested please share the love and use the sharing links below this post.