2 of my Tags for the Tags from the Heart Swap
After last weekend being fairly calm this weekend was a complete whirlwind of activity.
On Saturday I had an all day interview with a Virtual School where almost all teachers work from home. I'm applying for a part time position though they do have full time available. As of this moment I'm still unsure if I've gotten the job but I sure hope so.
Though the idea of working
2 jobs
, while maintaining
Treegold and Beegold
sounds tough, I gotta do what I have to do to take care of my family.
I didn't get home on Saturday until right before the kids bed time and I was just too tired after the munchkins were in bed so Sunday turned into a very busy day. I had a good amount of orders to do along with finishing some tags I created for the
Inspiration Avenue Tags from the Heart Swap
. It's actually the first swap I've ever joined into and I hope to have them out tomorrow in the mail to go to their new homes.
I completely forgot it was Super Bowl Sunday and decided to hit up Walmart with Lil 'R for a few necessities during naptime. Oh my Gods was that a bad idea. It was a mad house in there and I'm shocked we survived. Had many a near miss with our cart. Which pulled to the right very bad. I swear I got a good arm workout just getting around the store.
In other parent news Wee Rose used the potty for the first time on Sunday. Not sure how intense we are going to be on the Potty Training but it's good to see her taking the first steps. I'll love the day when there are no more diapers in this house.
At least this week ahead is a short week with only 4 days of school. Friday there is no school for students so that means no school for substitutes either. After having truly a 1 day weekend I'm in serious need of that 3 day one ahead.
Did anyone do anything special with the family for Imbolc? Any rituals or activities? I'd love to hear so please share in the comments!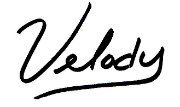 If you enjoyed this or think someone else would be interested please share the love and use the sharing links below this post.