It's Monday again and time for my more personal weekly update. If you all haven't noticed I've been keeping busy.
Make Sure to vote on the poll at the end of this post please.
Last week I did my first Video Clip that I posted to my
YouTube Channel
that showed off a bit of a
Friday's Tutorial on creating a Secret Book for a Cell Phone
, while I was working on it. I thought it'd be nice to start letting you all see me a bit, including my face. I know my fingers make it into a lot of photo shots but this is a bit more real. My adventures into using
Instagram
to do mini photo updates has been working really well. I thought that YouTube could be another nice quick addition to provide you all with interesting information.
If you're active on either YouTube or Instagram subscribe or follow me and I'll be sure to do likewise.
I Think A Few People are Finally Noticing Me
Other news
I've passed 1000
Twitter
followers
. Now I'm honestly not sure how many of those followers are bots who want to sell me the newest diet fad and how many are real people. I still think it's a bit of an accomplishment. My
Facebook Fan Page
isn't doing too shabby either with over 800 fans now.
On the Job Front
I have part time teaching job lined up
. It's for a Virtual School so the job is entirely remote which is awesome and it's
under 20 hours a week
of work. I don't know when I'll start because it will be based upon enrollment numbers but hopefully before April I'll get the call to start training. No matter what this is good news because well we need more income around here.
On Lil' R and School
I had a realization this weekend about Lil' R and worries of his future schooling. I've been paying attention to Lil' R pretty carefully and how he learns for a few months now. I've noticed he's having a hard time remember letter sounds and phonics seems to make no sense to him at all. I think there is a good reason for this. I think Lil' R is a Visual – Spatial learner. For these types of learners Auditory stuff just doesn't click. I'm a strong Visual learner myself and I remember initially having difficulty with reading but once it clicked I ran with it.
I've realized we need to make sure Lil' R has a basis for Reading before he enters Kindergarten in the fall
or he may struggle badly. So now I'm doing a lot of research on methods to help him learn to read now but if anyone has any tips of what they've done please share.
Help Me Out with this Poll
A few weeks ago I posted on a Monday Update post a poll asking at what types of items I should think of doing next. Overwhelming the response was for more Geek Items. Now I need your help in exactly what type of Geek items I should do. Remember just because I decide to go one route first doesn't mean I won't be revisiting any of the other ideas in the future.
---
Geek Items it is so now What Type?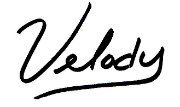 If you enjoyed this or think someone else would be interested please share the love and use the sharing links below this post.