Most of us live on our Mobile Phones now. I know I do, and I do a lot of work from mine while out and about. Sometimes we don't want someone else to know we are using our mobile phone or even just reading something on it.
For me it was a few weeks back. I was substituting a class for multiple days and the students were taking their final exams. These were 2 hour exams where most students were taking the entire time available. That left a lot of down time for me in the room. I could just stare at the students as they worked but that gets very boring after awhile. I wanted to read my book but I read books on either my Nook at home or on my phone. I didn't want the students to see me reading on my phone because I assumed they would think I was doing something different. That's when I thought of adapting the awesome secret books I've seen around the web specifically for a mobile phone.
What I Needed
An Old Hardback Book (something I have loads of thanks to my dad)
Glue (craft glue or white school glue is fine)
Water
Cup
Paint brush
X-acto Knife
Ruler
Scrapbooking Paper
Mod Podge – Matte
Foam brush
General Scrapbooking Supplies for Embellishments
What I Did
I first took my book and picked where I wanted the book open too. I didn't want it too much deeper than my mobile phone. Once I found the place I held it together with a large binder clip. I prepared in a cup a 1/2 glue and 1/2 water mixture. With a paint brush I brushed this mixture onto the edges of my pages. Be careful to not have the mixture drip everywhere but also be sure that the pages are saturated.
I let this dry for about an hour. In my book I also glued the front set of pages but now I'm wishing I had left them loose.
Once it was dry I used a ruler to draw a rectangle as a guide of where I was going to cut. I then began slowly cutting out the pages. This was tedious and definitely took the most amount of time. Getting the corners crisp was a big difficult. In the end I finished all the pages I wanted.
Then I cut a channel out for where a charging cable could go. Though my phone's charge port is on the top I put the channel on the bottom because it would ruin the hidden affect if you're using this book and someone sees that cut out from the pages. After this was cut out I used the glue mixture again to seal the inside of the cut pages along with the bottom page.
Now it's time to decorate.
I grabbed some scrap booking paper and cut two pieces slightly wider than the book (by about 1 inch total). I used a solid piece that would go on the back cover of the book and a patterned piece that would go over the front cover and wrap around to the back. It was longer than the solid piece.
I used Mod Podge to adhere the pages to the book and added a top coat after I hand folded over all edge.
The final touch was the front embellishment. I used some of my scrapbooking tools to cut out the square, create texture, and add color. I used Mod Podge to adhere it to the front and added another coat on top to seal it all in.

Things I would have Changed
I wouldn't have glued together the front pages of the book that are not a part of the cut hidden area.
I would have covered the book with the scrapbooking paper before I glued together the pages.
I would have been more careful with how the pages laid when I glued them. The book is at a bit of an angle when it sits flat.
Has there ever been a time when you wanted to be reading something on your phone but would rather people think you were reading a normal book?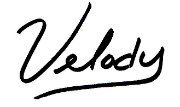 If you enjoyed this or think someone else would be interested please share the love and use the sharing links below this post.