I'm still around, and I think I'm starting to get a better handle on my new schedule and commitments.
Last week Hubby was at WrestleMania 29
leaving me solo with the kids for 5 days. All the work I had done to getting settled, right out the window!
I have something new for everyone though!
It's a Squirrel Themed Behavior Tree and Reward system.
We're having a lot of different issues with Lil 'R about his behavior and I wanted to start mirroring systems he will see when he enters Kindergarten. I also wanted a way to incorporate the behavior tree with some type of reward system so this was my creation.
---
The PDF files comes with the Behavior Tree already pieced out onto 9 pieces, 2 Squirrels, 2 Acorn Collection Charts and 24 Acorns.
Download the File for free from my TeacherspayTeachers Store.
Help your children keep track of their own behavior and reward them for following the household or classroom rules. Use the Squirrel files, write the child's name on each and move the squirrel around to yellow as a warning and red to show that the child's behavior needs improvement. Use this as a discussion point or place for other behavior tools you use.
If the child ends the day on the green add an acorn to the Acorn Collection Chart. Once the child fills the Acorn Collection Chart (10) have a great surprise waiting!
---
We've been doing this for a few days in our house now. Wee Rose doesn't get the concept at much as Lil 'R does. He completely understands what all the colors mean, she just keeps asking if her squirrel can be put on pink. As she gets older though I think she'll better comprehend it.
What type of systems do you have in place in your house?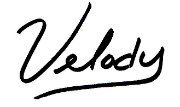 If you enjoyed this or think someone else would be interested please share the love and use the sharing links below this post.







Squirrel Behavior and Reward Chart
by
Treegold and Beegold
is licensed under a
Creative Commons Attribution-NonCommercial-NoDerivs 3.0 Unported License
.
Based on a work at
http://www.treegoldandbeegold.com/2013/04/squirrel-behavioral-incentive-chart.html
.